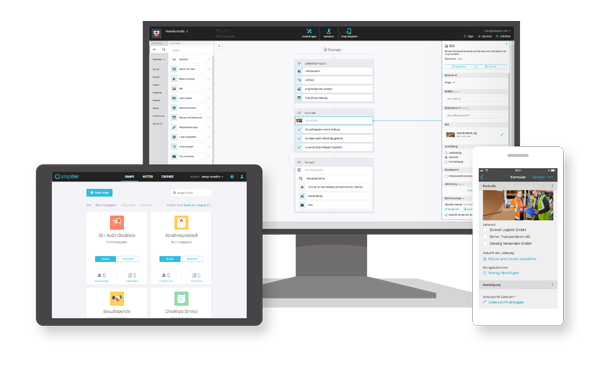 Construction Digitalisation – Apps for Site Managers & Building Sites
Paper forms? Clipboards? These are relics of the past and have no place in the modern construction industry.
Transform your analogue processes into apps!
smapOne apps ("smaps") can perform extremely versatile tasks for construction managers, planners or individual employees. For example, data can be digitalised in the following areas:
Construction site logistics
Safety at work
Waste disposal
Documentation
Testing
Maintenance
As varied as your business – create your own app now!
Get a free 14-day trial today.
Business Apps for the Digital Construction Industry
Current trends for the digitalised construction site like telematics, BIM and Building 4.0 require digital data. You can already take the first step and digitalise your forms, reports and logs which are currently only available to employees as printouts. With smapOne it's very easy to transform these analogue processes and make them available as apps.
Create Apps Using the App Builder
The smapOne app builder provides ready-made app modules that can be used to map out countless app scenarios for the construction industry. You decide on the components and the content of your own app, share these with your users and get consistent data returned centrally to your management. Build one app or build a hundred – the limits are endless! The more processes you identify and optimise, the better.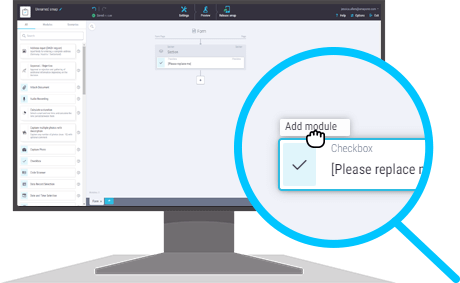 With smapOne, we can build apps that enable us to meet the high documentation requirements of large-scale subsidised projects. The data storage and the creation of the necessary documents are fully automated.
Christian Tews, Head of IT, OST BAUOST BAU
The art of the matter was that we wanted to make processes visible above all else. This was only achieved so quickly because smapOne was so easy to understand. It soon became clear to us that the functions are also self-explanatory for production staff: select the date, set the time stamp, enter measurement values and send. It's so easy, anyone can do it!
Silke WieserOSBRA Formteile GmbH
We were all surprised at how fast and easy it is! For us, this is the perfect solution for experimenting and taking the initiative to digitalise our company.
Magnus Rode, CALANBAU Brandschutzanlagen GmbHCALANBAU Brandschutzanlagen GmbH
For me, the huge advantage of using both solutions is that I can create an end-2-end digital process. By using smapOne and the Microsoft Power platform and linking them meaningfully in the right place, every process can be mapped completely digitally, from the first data entry to the last evaluation.
Dr Josef Schwaiger, Expert for Digital TechnologiesBayernwerk Netz GmbH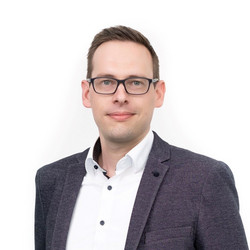 The integration of smapOne into our SAP and ticket system was easy and very fast. I've never seen such extensive REST API documentation. The cooperation with the technical consultants was excellent and very reliable.
Christian Miltz, Head of IT & OrganisationMasa Group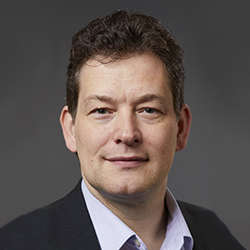 Previous
Next
No programming skills necessary
Can be used online and offline
Data protection conformity
Compatibility through REST API
Endless App Options for the Building Industry Using Construction Site Apps
Digital organisation, coordination and monitoring of construction sites: the smapOne platform offers many app templates for creating possible construction site apps. Get inspired by use case scenarios from other uses.
Construction Diary App
Digital reports are safe from weather & loss.
Complete documentation & error reduction thanks to mandatory information, photos, sketches, etc.
Increased transparency on current construction progress.
No digitalisation outlay for management.
Acceptance Report App
Increase property management productivity by 25%.
Multimedia defect recording with copy function.
Sign reports - digitally.
Fewer recourse claims & increased cash flow through improved documentation process.
Commissioning App
Increase in safety at work & detectability.
Fast mobile documentation of condition & services performed.
Calculation function in the app shows compliance with default values.
Offline data capture possible in areas of poor reception.
More use cases for "smaps" in the construction industry:
Site documentation
Construction progress
Handover report
Construction vehicles
Spare parts supply
Driver analysis
Maintenance log
Repair log
Route cards
Working instructions
Equipment control
Quality management
Safety at work instruction
Feedback log
Order entry
Defect recording
Service provider check
Expense and allowance recording
Working time records
Goods control
Driving Digitalisation in Construction:
Learn from Other Sectors
Our industry examples provide a testament to the smapOne modular app builder's diversity. Create a custom business app in just 30 minutes – no programming skills necessary.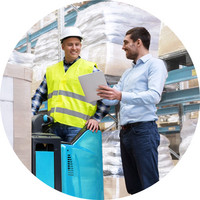 Logistics
Form apps simplify incoming goods and vehicle inspection, minimising recourse claims.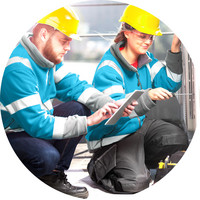 Service
Thanks to apps, mobile field service technicians benefit from standardised forms and digital signatures on customer orders.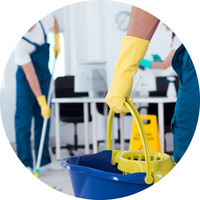 Facility management
The switch to digital forms saves on time, money and paper. You avoid errors and customers are informed right away via the copy function.
The Digital Construction Site: Apps as the Best Construction Software
Checklist App
The switch to digital forms saves on time, money and paper. You avoid errors and customers are informed right away via the copy function.
Form app
Mobile data capture means you can record in full checks on material quality, equipment condition and property condition. They are recorded in a multimedia format using a mobile device.
Data Capture App
With mobile data capture, checks on material quality, equipment condition, property condition, etc. are recorded in full and captured directly in a multimedia format using a mobile device.
Documentation App
Document defects using photos, sketches and notes directly on a mobile smartphone or tablet. Data is available immediately, centrally and via email, and can be forwarded to customers or accounting departments.