ISO 27001
We Are Certified!
ISO 27001 Certification confirms that smapOne AG has achieved a high level of information security.
This certification shows that we have implemented a comprehensive information security management system (ISMS). This guarantees data security.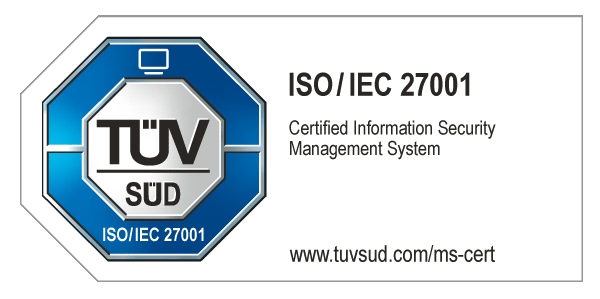 ISO 27001: The International Standard for Information Security
ISO 27001 is an international standard for information security. It provides a framework for companies and organisations to develop and implement an information security management system (ISMS). The ISMS helps companies protect their information from a variety of threats including hacker attacks, data loss and data breaches.
Having an ISMS means companies first identify their information security risks. Then, they take the appropriate measures to eliminate or minimise these risks. Next, they regularly check the effectiveness of these measures.
ISO is the acronym for International Organization for Standardization. It is an international, independent and non-governmental association. The organisation is dedicated to developing standards for products, services and systems.
The number 27001 refers to the specific standard for information security. Part of the ISO/IEC 27000 family, this includes a range of standards around information security and data protection.
Why Is ISO 27001 So Important?
As a certified ISO 27001 contractor, we understand the importance of information security. We are committed to ensuring the security of data and offer a range of benefits when businesses work with us.
Improved information security: Our security measures help protect data from a wide range of threats. This includes hacking, data loss and data breaches.
Trust & Decision Support: Organisations are increasingly concerned about the security of their data. Working with an ISO 27001 certified provider shows them that we follow security practices. It also shows that the security of their data is being carefully looked after.
Efficiency & Stability: ISO 27001 certification ensures cost savings by helping providers identify information security risks and address them quickly before anything happens.
Contact us today to learn more about our services! Together we can create a digital and protected future for your business.