Founded: 2014 by Sven Zuschlag (CEO) and Thomas Schwarz (CTO) in Hanover (Germany)
Locations (Germany): Hanover, Dresden, Ulm, Remote
Employees: 128
Values: Passion, Crew, Responsibility, Quality, Thinking Big
Over 200,000 smaps created
Over 50,000 successful citizen developers (app creators)
NPS (Net Promoter Score): Over 50
Digital Power to the People.
We strive to empower everyone to simplify life.
Empowerment through Citizen Development
We want to empower people and organisations to shape digitalisation on their own in a fun, playful way with an easy-to-use tool and professional services. By empowering all people to digitalise processes themselves, we take the burden from IT experts so they can focus on mission-critical work. We unleash the digital potential hidden within all organisations.
No-code app building platform
The smapOne no-code platform offers predefined modules for the digitalisation of organisations and accompanies them on the path to digital transformation with know-how and expert services.

Latest Press Releases
App Development with Artificial Intelligence: smapOne Brings Unique Innovation to Market | 14.08.2023

Download
smapOne Receives ISO 27001 Certification for Information Security | 26.07.2023

Download
No Code Champion: smapOne Achieves Top Rating in PUR (Professional User Rating) | 17.07.2023

Download
App development in minutes using AI: smapOne introduces first no-code prototype for AI powered citizen development | 05.05.2023

Download
The smapOne "Empowerer" Award: Presented to organisations for their dedication to Citizen Development | 15.02.2023

Download
Boom in business apps continues: No-code start-up smapOne sees rapid growth, expands to UK and Nordics| 19.10.2022

Download
360° Solution Approach for Citizen Development: No-Code Tool from smapOne Complements Microsoft Power Platform| 15.03.2022

Download
Leading SaaS no-code-platform smapOne receives millions infinancing from Nordwind Capital to stimulate further growth | 03.08.2021

Download
With smapOne we have created around 30 checklists, really simply and with a very fast turnaround. This means we've not only increased our effectiveness, but also evaluate data better and even save on costs.
Tayfun Tekinvi2vi Retail Solution GmbH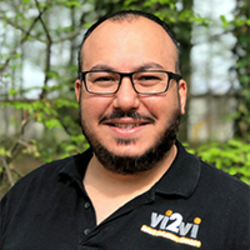 "Thanks to smapOne we're in the position to tap further potential in terms of digitalisation across all our branches. We can foster the creativity and drive of our employess through which they themselves can quickly and easily create prototypes or ready-made apps."
Stefan Hohm, CDODACHSER SE
With smapOne there are no limits to flexibility. That was exactly what we were looking for.
Malte Blanck, Head of Control EngineeringKraftwerk Kraft-Wärme-Kopplung GmbH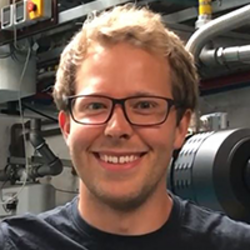 Previous
Next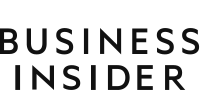 German footballer Thomas Müller invests in software startup from Hanover
Thanks to smapOne's no code platform, building apps without prior programming knowledge is easy. Real estate giant Vonovia and logistics company Dachser already use the innovative solution. Now, the company is getting support from prominent investors like footballer Thomas Müller, Deutsche Bank supervisory board of directors head Paul Achleitner and Siemens CEO Peter Löscher.
08.08.2021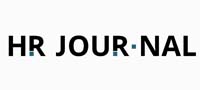 Workaction practice: Testing "New Work" from a caravan
Can an entire company work effectively from a caravan? Sven Zuschlag, CEO of smapOne, wanted to put the "workation" idea to the test. The company sent four teams out in four campers and sent them along routes including the North Sea, the Baltic Sea, through Switzerland and Austria and even down to Italy to see how it would pan out.
18.11.2021

The smapOne app construction kit for "computer illiterates"
Even though without programming or IT knowledge can now create apps to improve their workflows. Sven Zuschlag, CEO of smapOne, sees it as his mission to make this fun and easy. It's called "no code" app development since no programming or coding skills are required. This is even less demanding than "low code" development, which already makes the app creation process easier. Now, this solution is on the way to helping ease the issue brought on by the current shortage of programmers.
13.05.2022
---
smapOne AG
Anja Bräuning
Email: pr@smapone.com
Phone: +49 511 36734000