3 Starter Programs for Your Project
Digitalisation is one challenge, but there is a bigger question: How do I get started?
Well, every digitalisation project is as unique as the people implementing it.
That's why we have developed 3 starter programs.
Prototyping
For those who want full support.
✓ Defined project period
✓ Permanent project manager
✓ Intensive support
✓ Implementation of 3 smaps by smapOne incl. integration
Funktionsübersicht anzeigen
Funktionsübersicht einklappen
Proof of Concept
For users who want to professionally test the feasibility of their project.
✓ Support in building smaps
✓ Get to know all functions of the tool
✓ Fixed defined time frame
✓ Low investment costs
Funktionsübersicht anzeigen
Funktionsübersicht einklappen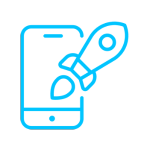 Direct Start
For very experienced users who want to start themselves immediately.
✓ Start immediately
✓ Build smaps independently
✓ Control project by yourself
Funktionsübersicht anzeigen
Funktionsübersicht einklappen
Prototyping & Proof of Concept
Starting signal for digitalisation projects
A good project start is an important indicator for success in your digitalisation project.
We offer two approaches that can get your project off to a perfect start.
These depend on the resources and skills you have available.
Prototyping
Prototyping helps develop a solid concept from initial requirements, resulting in a fully functional product you can use.
This method is suitable for companies that want to start digitalisation quickly and efficiently, despite having fewer resources and knowledge. Besides training and support, we build 3 smaps that you can use right at the start. This creates freedom for employees while simultaneously revealing the benefits that smaps offer through digital processes.
Generating ideas & concepts in joint creative workshops
Intensive project support for 6 months
Agile mindset establishment in the company
3 finished smaps, including integration
Proof of Concept
Proof of Concept (PoC) refers to testing a concept or project and provides information on whether a major project is feasible or not.
The PoC is suited to companies with the resources and process knowledge to build smaps themselves. We support developing any technical knowledge and digital skills.
Digitalisinging your processes with our support
Expanding digital competence throughout the country
Your blueprint for operationalisation
Avacon pilot project: Apps for a modern electricity and gas grid
The partnership between Avacon and smapOne started with a proof of concept. For this pilot project, multiple use cases were tested in three functional areas. Employees documented the installation of new modules, disposal of hazardous waste generated and equipment defects via a tablet app. It took four weeks until the first use case was operationally productive.
BLG Logistics: From a potential workshop to calculable ROI
The proof of concept with BLG provided fast, economical results within six months. In the first ideas workshop, 64 attractive use-case scenarios were identified. In a second potential workshop, app creators were trained and were able to receive answers and assistance on their own apps thanks to 1:1 contact. The BLG project group brought 14 apps into productive operation within the POC.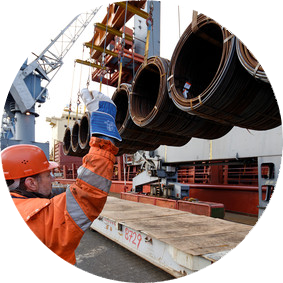 Seifert Logistics: High levels of digital competence and six-figure savings potential
The path to productive operation, with a simultaneous high level of acceptance among colleagues, included three introductory stages. Remote workshops and an on-site "hackathon" by and with smapOne led to a universal understanding of the new methods of data capture. Training also equipped staff with an eye for possible areas of application. An internal competition brought together just under 90 apps, from which the best 3 apps were awarded the accolade of TOP SMAPS. These apps have already been put into daily use and are being rolled out to all Siefert Logistics locations.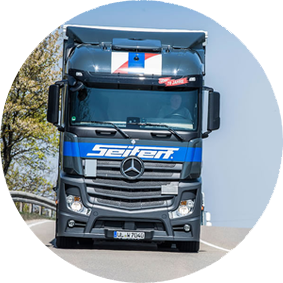 Previous
Next