by Liam Hennessy in Digital Transformation
Digital Transformation in the Logistics Industry: 3 Simple Processes You Can Digitalise Today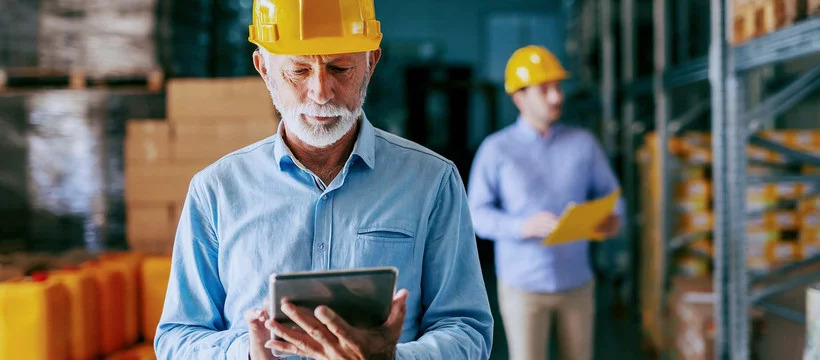 Digital transformation in the logistics industry can seem intimidating. Especially if you have an older operation. You may even think that smaller, younger companies can switch over faster. As a larger organisation, digitalising business processes can seem daunting. This is understandable.
But we have good news: digitalising your processes can be simple.
Digitalisation offers speed, efficiency, and cost-effectiveness to everyone since you need to stay competitive. No matter who you are, adapting to the digital world is a must. And staying competitive doesn't necessarily mean overhauling all your systems.
Digitalisation in the Logistics Industry: There Are Faster, Smarter Ways
The key is to focus on smaller, simpler solutions. Solutions that don't cause a huge, disruptive change. Empowering your staff to create their own digital solutions with an easy-to-use no-code app-building platform immediately takes the burden off your IT department. This lets them focus on more complex, pressing tasks.
Creating a 'smap' with the smapOne no code platform involves using predefined software 'bricks' to build a unique, custom solution. Each 'brick' has a different function. They can be text fields, camera functions, barcode scanners, etc.
For inspiration, you can even use different app templates and tweak them based on your needs. Or you can build your own from scratch.
Start with a simple process. Make sure it has the potential to save lots of time and post-processing. After building and testing, you can then map out more complex processes with your apps.
Digitalisation without Disruption: Top 3 Logistics App Examples
1. Improving Safety & Efficiency by Digitalising Your Load Securing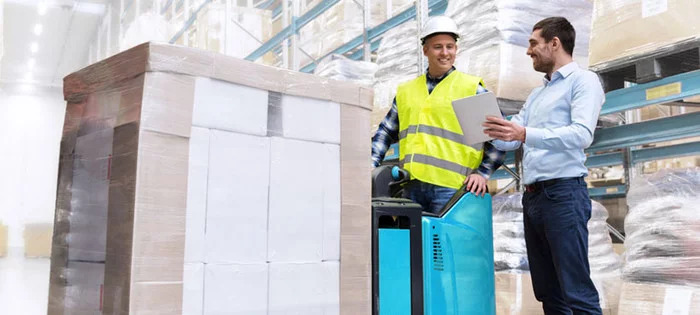 Load securing is about minimising risk in your logistics processes. While important, it's time-consuming and has the potential for further error. Lack of knowledge or pressure to get things done quickly increases the chances of mistakes happening. Ultimately, this is a liability and means active control should be a top priority.
And how do most places carry out this active control? By using good old-fashioned paper, pen, and clipboards.
This isn't ideal. Especially in a world that is digitalising fast. That's why a digital solution, like a loading securing app (or 'smap'), will both save time and provide accurate results. It's also easy to use.
Team members only need to check off points on their phone or mobile device. They can also record problems visually by snapping a photo. Once the process is finished, everything is sent immediately third parties. Done and dusted.
This shortens your inspection and post-processing times, optimising your workflow.
2. Record Damage Using a Simple, Custom Digital Solution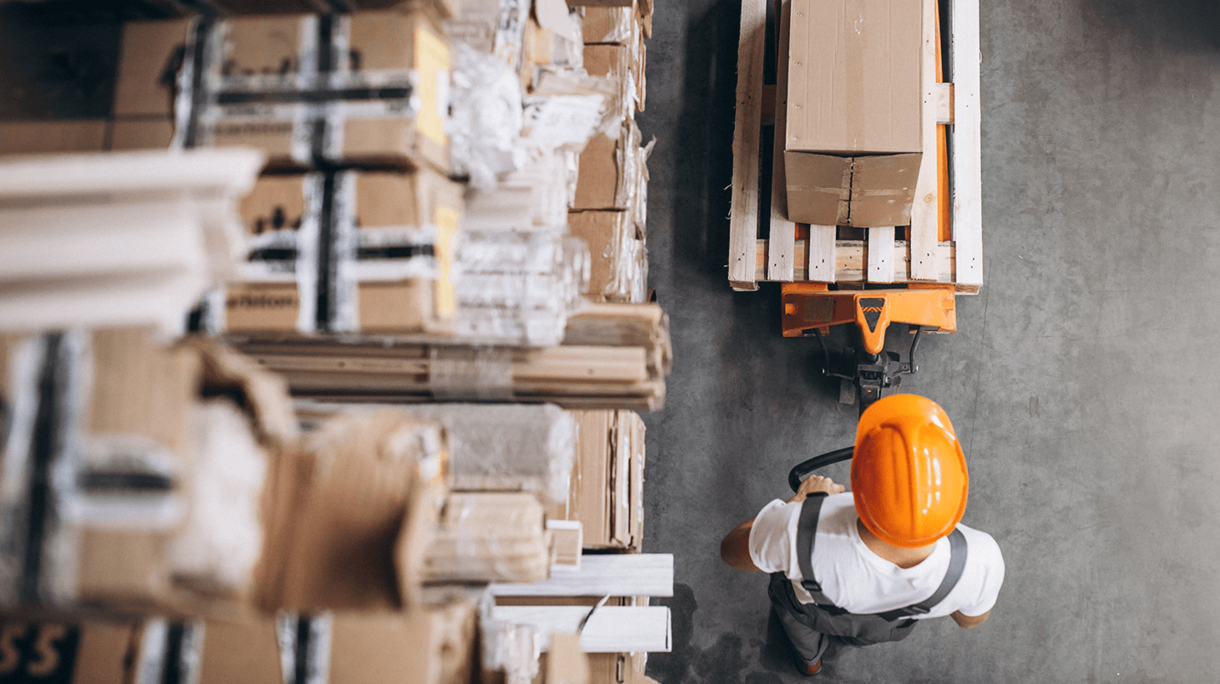 Transporting goods comes with the risk that they'll get damaged. This means documenting it should be a priority. Incoming goods inspections must include an efficient system of damage reporting. Unfortunately, many places handle this process with analogue tools. And these are seriously prone to errors.
But there is good news!
You can create your own custom, digital solution in the form of a damage control smap. This will improve and simplify the process. For the end user, it is as simple as:
Record & photograph the damage on a tablet.
Sign, send & done!
The real work happens behind the scenes in the app. Teams must only follow one or two steps. The app automatically generates a data record and sends it via email. This is then sent straight to colleagues and/or service providers. The staff themselves can then export, analyse and evaluate these data records. All within minutes.
3. No More Annoying Sheets with Digital Time Tracking
How are your departments and staff tracking their hours? If your answer is 'handwritten time sheets', then we have a question:
Why are you still using those?
They're not just prone to error. Filling them out takes up valuable time. Your staff have better things to do, and probably aren't happy about having to do the extra admin work.
Replacing time sheets with a user-friendly, digital process means team members need only clock in and clock out. That's it. The app does this work for them. You can even add extra features you need, like digital signatures for verification. After that, all they have to do is submit the data record.
Low margins are a fact of the logistics industry. That's why efficient processes optimized for cost are essential. And since the world is becoming more digital, these processes must also be data secure. Ultimately manual processes just aren't going to cut it anymore.
Making a change these days doesn't have to cost a lot. In fact, it's more straightforward than ever.
Using a tool like smapOne's app building platform will improve your logistics processes tenfold.
Curious? Why not test out our no-code platform 14 days, free of charge. Get inspired by our many app examples for the logistics industry!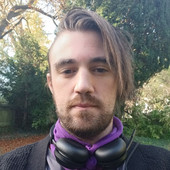 Content & Communications Manager
Liam Hennessy
Liam Hennessy, the Content & Communications Manager at smapOne AG. They've worked in a wide range of fields including SaaS, embedded software, finance and insurance. Their expertise lies in tech, digitalisation and multichannel communication strategy.