Digital Transformation Services
Empowerment is the catalyst for success
Digitally transforming your enterprise involves more than implementing new software. It involves motivated employees equipped with intelligent tools and methods. We help teams elevate their digital skills to new heights–for long-term business success.
Purpose
Our journey with you begins with understanding your organisation, goals, and the people working towards these goals.
Change
We're committed to helping you navigate change, and arming you with the right skills, even when it gets tough.
Empowerment
Our aim is to enhance your employees' collective strength, so they can spearhead transformation from within.
We received reliable advice throughout the entire process. The digitalisation experts from smapOne provided excellent training for the participants, especially in our on-site workshop. This enabled us to identify new application scenarios together. Great product, great support - this is how we can start our digital future.
Christoph Homeier, Head of Innovation & DigitalisationBLG LOGISTICS GROUP AG & Co. KG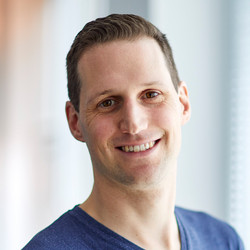 Our Service Sets Us Apart
Integrated Services
We offer a comprehensive orientation to the platform, with the aim of empowering employees to independently digitise processes and establish goals for building smaps.
Customer Onboarding Management
Customer Success Management
Support
Professional Services
We accompany you on the path of digital transformation, offering workshops, training, and support to seamlessly integrate smapOne into your existing technological landscape.
Transform digitally with the smapOne approach
Experience the smapOne way of initiating digital transformation: With consultation, workshops, and targeted expertise transfer. We ensure that you're not left to face a significant challenge alone. To us, this approach embodies true digital power to the people.
We Help You Drive Change
In our consulting approach, we focus on engaging employees as an integral part of the digital transformation. We harness existing resources to foster a digital mindset using agile techniques and workshops. This strategy enables everyone to digitalise processes independently with the help of smaps.
Andrea Urbschat, Citizen Development ConsultantsmapOne AG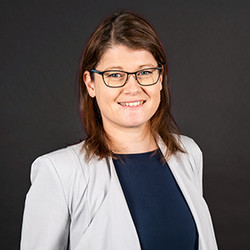 Our team leverages prototyping to enable a quick start in process digitalisation. We implement three smaps that can be productively used in a short timeframe. With this approach, we lay the groundwork for sustainable digital transformation within the company.
Elise Philipps, Solution ConsultantsmapOne AG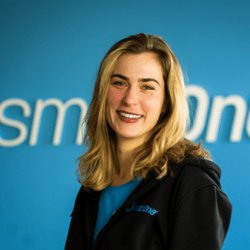 In Customer Success Management, we aim to boost our clients' success. A dedicated Customer Onboarding Manager provides focused assistance during the intensive start-up phase. After this, a personal Customer Success Manager takes over, serving as the primary contact for continuous support.
Paul Bumann, Head of Customer SuccesssmapOne AG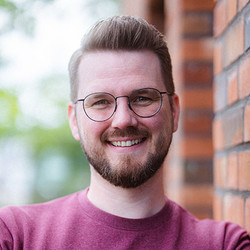 Previous
Next
Request More Information Today