"Know what you want and get there at full speed!"
We'll work together with you within a set project timeframe. We'll provide the ideas that wil improve your work processes. As your optimal app emerges, you can get feedback, convince stakeholders and win over your employees, creating the best possible basis for decision-making.
Proof of Concept – Advantages
Enjoy the full scope of the smapOne platform's functionality.
Unlimited user licenses covering any number of departments & employees.
Simpler work processes mean happier employees.
Our expert guidance helps you identify the best use case scenarios with the biggest potential for optimisation.
Gain a sound decision-making basis for your investment within the project timeframe.

Your Contact
During the project timeframe you'll get support from your own personal Customer Success Manager. Together, you'll ensure that the POC is a success by working closely to identify the best use case scenarios. This will help you get up and train you and your team. They will also be available to answer any questions and ultimately help evaluate the outcome.
Deep Dive - What the POC Offers
Depending on your agreed project time frame, you can expect the following services in your PoC program.
Kick-off Meeting
We work together to create a plan that includes first steps and deadlines. We discuss your expectations and requirements.
Ideas workshop
A private workshop for you and your team to familiarise yourselves with the smapOne platform. Together, we develop use case scenarios and methods for idea evaluation and map out the first steps.
App Building Service
Our specialists optimise apps created as part of the POC, including app reports.
INTEGRATION TESTING & CONCEPTUALISATION
We'll explore what integration options are available with your company's current IT systems, then create a concept to carry out integration.
Remote support
To ensure that the project progresses quickly, you will stay in touch with your Customer Success Manager. You and your team will receive active support for implementation and are free to ask questions at any time.
AGILE MENTALITY WORKSHOP
We'll help you develop a strategy for agile teamwork and an open mindset that suits your company.
Examples of Successful Projects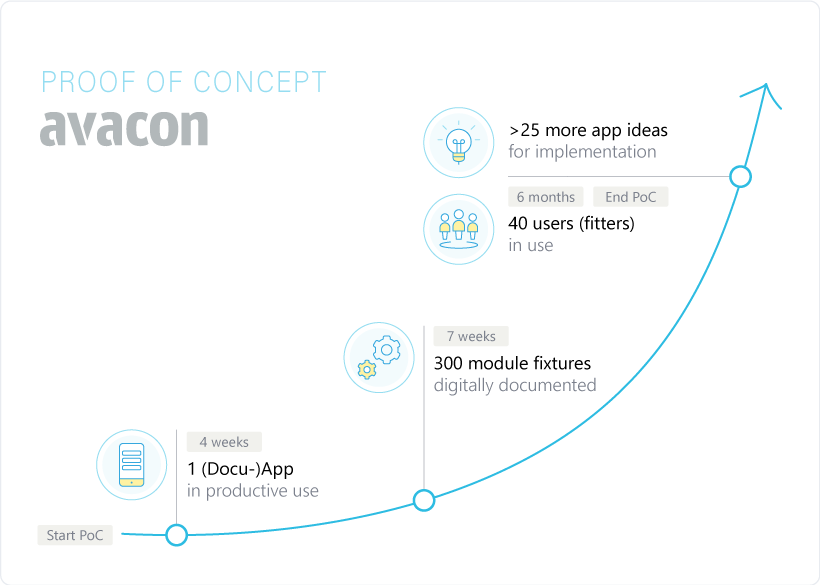 Avacon pilot project: Apps for a modern electricity and gas grid
The partnership between Avacon and smapOne started with a proof of concept. For this pilot project, multiple use cases were tested in three functional areas. Employees documented the installation of new modules, disposal of hazardous waste generated and equipment defects via a tablet app. It took four weeks until the first use case was operationally productive.
BLG Logistics: From a potential workshop to calculable ROI
The proof of concept with BLG provided fast, economical results within six months. In the first ideas workshop, 64 attractive use-case scenarios were identified. In a second potential workshop, app creators were trained and were able to receive answers and assistance on their own apps thanks to 1:1 contact. The BLG project group brought 14 apps into productive operation within the POC.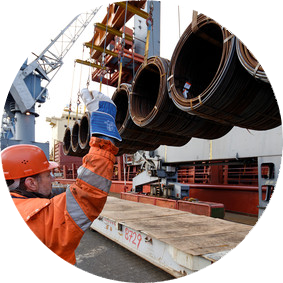 Seifert Logistics: High levels of digital competence and six-figure savings potential
The path to productive operation, with a simultaneous high level of acceptance among colleagues, included three introductory stages. Remote workshops and an on-site "hackathon" by and with smapOne led to a universal understanding of the new methods of data capture. Training also equipped staff with an eye for possible areas of application. An internal competition brought together just under 90 apps, from which the best 3 apps were awarded the accolade of TOP SMAPS. These apps have already been put into daily use and are being rolled out to all Siefert Logistics locations.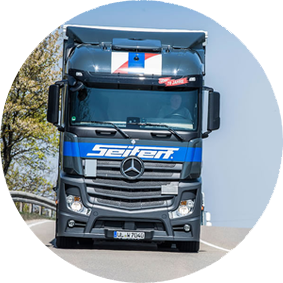 Previous
Next
Start Now
The smapOne POC program: Project process

Free trial
Test smapOne for 14 days free, no commitments. This gives you an overview of our intuitive platform and the opportunity to experiment with different free app templates.

Proof of concept
Set a defined project timeframe and use this to create the quick results you want to see. The perfect feasibility check for your company!

"Go live!"
After a successful proof of concept, start using your own custom package tailored to the number of use cases, users and projects you have.
Statements from our POC participants
With the help of the simple modular system, small prototypes can be quickly created, which can be tested in practice using the MVP approach. Together with the colleagues involved in the process, the checklists and resulting evaluations are further refined and prepared for live operation.
Carsten Schleinig, Rhenus SN digital GmbH & Co. KGRhenus Group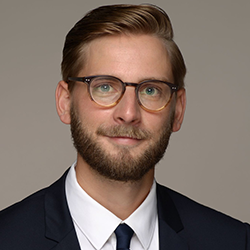 We received reliable advice throughout the entire process. The digitalisation experts from smapOne provided excellent training for the participants, especially in our on-site workshop. This enabled us to identify new application scenarios together. Great product, great support - this is how we can start our digital future.
Christoph Homeier, Head of Innovation & DigitalisationBLG LOGISTICS GROUP AG & Co. KG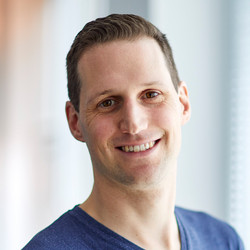 For me, the huge advantage of using both solutions is that I can create an end-2-end digital process. By using smapOne and the Microsoft Power platform and linking them meaningfully in the right place, every process can be mapped completely digitally, from the first data entry to the last evaluation.
Dr Josef Schwaiger, Expert for Digital TechnologiesBayernwerk Netz GmbH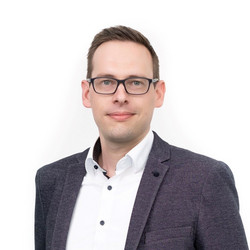 Working with paper forms is no fun. Thanks to the offline-capable, intuitive and individually adaptable apps, a high level of acceptance was quickly established among technical colleagues.
Timo NovotnyBAM Immobilien-Dienstleistungen GmbH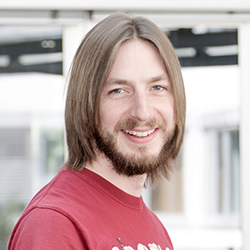 The integration of smapOne into our SAP and ticket system was easy and very fast. I've never seen such extensive REST API documentation. The cooperation with the technical consultants was excellent and very reliable.
Christian Miltz, Head of IT & OrganisationMasa Group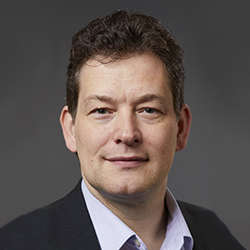 The smapOne tool helps us to capture data very time-efficiently and thereby guarantee rapid implementation. This provides us with a consistent process, which ensures high quality, as well as reducing the time spent on tasks by our employees.
Rafael WilkeVonovia SE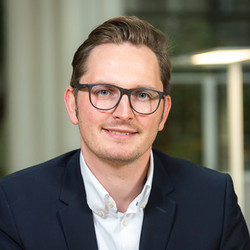 "Thanks to smapOne we're in the position to tap further potential in terms of digitalisation across all our branches. We can foster the creativity and drive of our employess through which they themselves can quickly and easily create prototypes or ready-made apps."
Stefan Hohm, CDODACHSER SE
Previous
Next